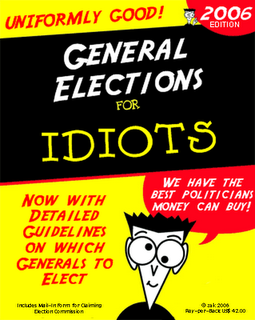 ____________________________________
I borrowed this pic from
Zakintosh
who is encouraging everyone to "Become a Sales Agent and earn points." He insists that the earned points are "Redeemable for everything, from Government posts to Umra trips."
My message to Zakintosh:
Forget Govt. posts, Umra trips, etc.

I am a keen supporter of all successful coup "plotters". So just tell me how many plots I will get and where? And how soon?
Pakistan